Make calls

and manage your business on the go
Odoo VoIP seamlessly integrates with Odoo apps for maximum productivity at an affordable price.
Previous
Next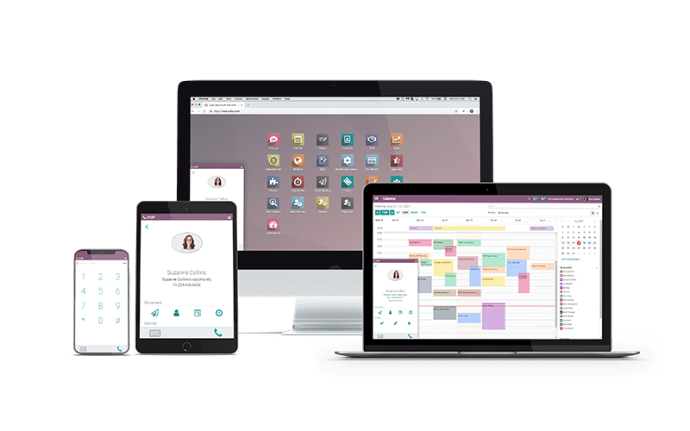 Use any of your devices to make calls anywhere
Choose whatever option is easiest for you - your computer, smartphone, tablet, or VoIP phone. You only need an internet connection.
Manage the flow

of calls
with

Dial Plan
A visual workflow editor that helps you create and customize calling journeys.
Drag, drop, or connect elements and set up a diagram that works best for your business. An intuitive interface makes it easy to optimize your call workflows and perform changes.