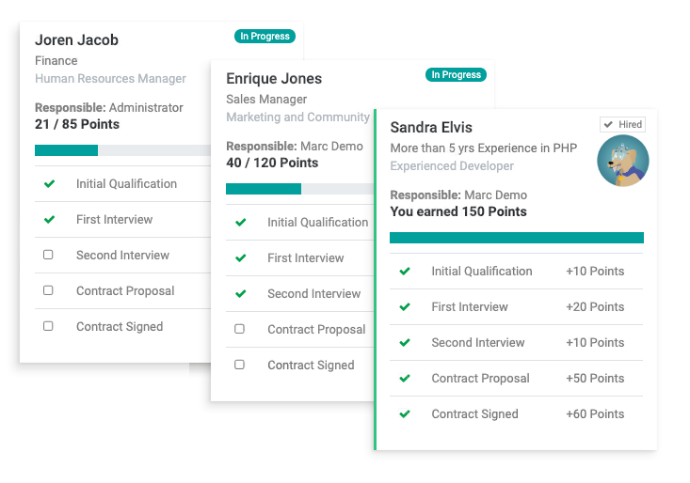 Follow your

ongoing referrals
All your referrals in one place
See how many points you've earned for each referral and easily follow your friends progress in the recruitment process.
​ Interview
​ Contract proposal
​ Hired!
Customize your team
With great power comes great responsibility
Everyone needs help, especially when fighting villains. Build your superhero team by choosing an avatar for each of your recruited friends. Show the world your team's mighty power!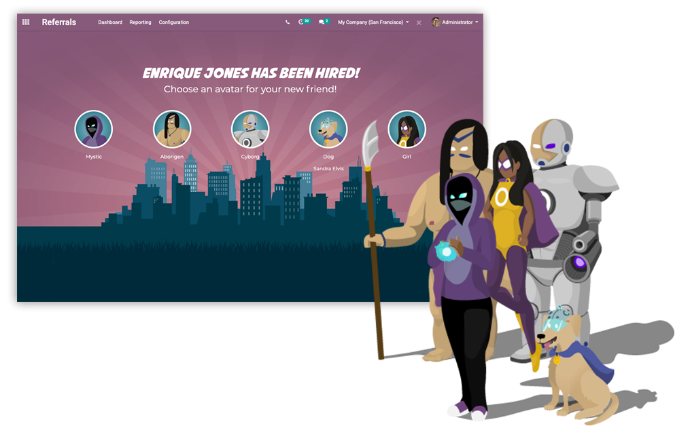 Odoo Demo
---
Best way to understand a software is to take a demo. We are online to provide you with a demo now, or schedule according to your availability

Previous
Next